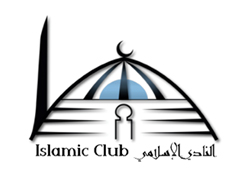 To make the Alfaisal students more aware about Islam, attached to it, and proud of being Muslims.
To spread goodness and encourage others to do good.
To enhance Islamic knowledge, values and morality.
Team Structure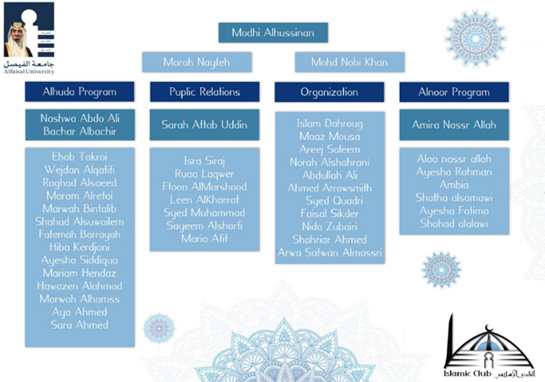 Previous Event Photos
Annual Umrah trip
Annual Quran competition,
My journey to Islam with Dr Mahmoud Harding,
Hospital visit (18/02/17),
Booth at Al Badr poetry night,
Al Huda program for Quran (continuous),
Al Noor program for sunnah (continuous),
Friday email for sunnah,
Siwaak counters and Ratibha in collaboration with CAS,
Iftar distribution with CAS.
Contact us
Club Email: iclub@alfaisal.edu